Dolly transport and crate tray in refrigerated warehouse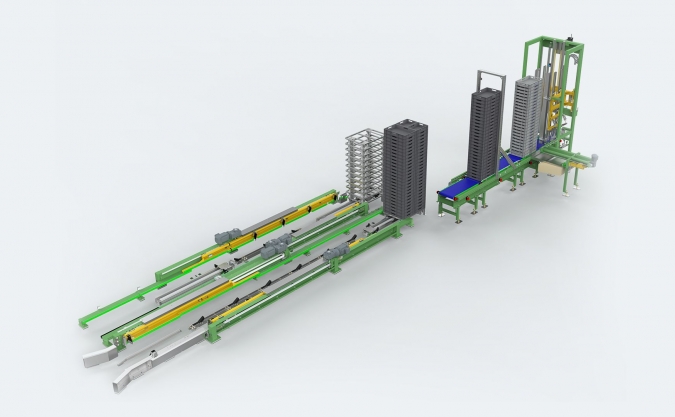 Our client in the fresh vegetable industry has automated its chilled warehouse.
The process
Elten Eltracks for loaded dollies are part of the installation. Full stacks of crates enter the Elten tray machine. They are lifted and a single empty tray is placed under the full stack of crates. Then the single tray is loaded. Grabs on the lifting part get the correct crates and the partial stacks of crates are lifted. The loaded tray is transported out of the Elten tray machine, and this process continues.
Specifications:
High throughput.
The maximum weight per dolly is 320 kg.
Six different types of CBL crates.
Safety measurements are included.