Automation of industrial washing lines at Royal FloraHolland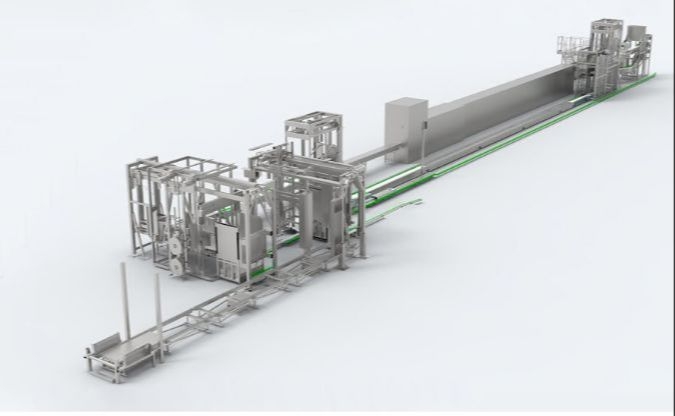 Dutch Royal FloraHolland is the world's largest auction of cut flowers and plants. The flower crates RFH members use must be cleaned after use. In Rijnsburg, 25 million flower crates are cleaned every year.
Elten has supplied five new high-speed stainless steel washing lines.
Carts loaded with dirty flower crates are put into position by the operator. The trolleys are automatically moved and unloaded. The unloaded stacks are correctly oriented and moved to the flower crate destackers. The dirty piles are singled out by the destacker. To loosen dirt, the buckets are turned in the C-Turner before they are moved into the industrial washing plant.
Once washed, the cleaned crates are stacked again by the stacker. With the correct orientation, the stacks are patterned, automatically strapped, and loaded into the trolley. Finally, the operator removes the trolleys full of cleaned flower crates.
Specifications:
Capacity of 2,500 flower crates per hour per washing line.
Each washing line can handle 10 different types of flower crates.
Different stacking patterns for each type flower crate.
Automatic trolley unloader; automatic trolley loader.
Use of energy-saving Drives solution.
Data available via web API.
Safety measures are included.